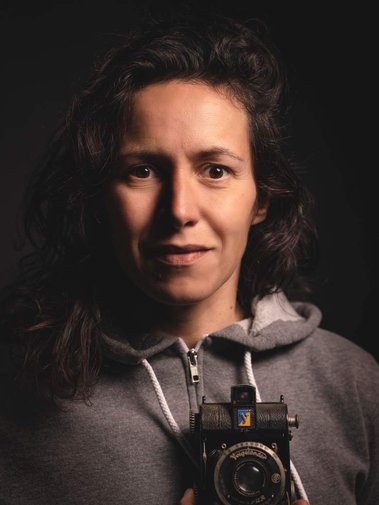 I cover as many roles as the vowels in my last name: storyteller, photographer, creative retoucher, composite artist, director, editor and producer. But I'll happily do one at a time, when possible!
The many roles I've been able to learn about and work to perfect on a daily basis help me create your stories on the screen and on paper, be it in your workplace, your home or outside. All while aiming to capture your essence and personality, and that of your surroundings.
Working with me is a collaborative process and I enjoy exploring new ways to tell stories.

I live and mostly work in Los Angeles.
Available to work worldwide. EU and US citizenship.
For bookings contact me here.
Dography
Dogs and photography have always been some of my greatest passions, and I couldn't be happier to combine them with Dography. Capturing the essence and personality of man's best friends is one of the most rewarding experiences, along with seeing the owners' reaction when delivering the final product of those moments in time.
A well-thought-out and executed photo session is a great way to preserve your furry friend's legacy and my job is to deliver that to you, injecting fun for all during the process. I prefer to photograph dogs (and any other pets) in a natural environment and with beautiful natural light (early morning or sunset, when it's not so harsh) enhanced by off-camera flash when needed, to make the portrait vibrant and colorful and add a hint of glamour! If you want to join in on the fun, I'm happy to incorporate a human element in the shots! My goal is to capture the essence of that special canine companion in your life and make lasting memories.
Whether it is a documented story or a few candid shots, you can look back and re-live moments that are so very special and also enjoy sharing them with others.
I dedicate a good amount of post-production time to turning the pictures into works of art with a hyperrealistic style, that you can showcase in your home.
I grew up with two beautiful specimens of Siberian Husky. Since moving to Los Angeles I've been lucky to spend time with some incredible dogs (thanks to their owners), one in particular, beloved Luna, who served as my main inspiration for years (she also inspired me to become a certified dog trainer - Animal Behavioral College.) I live and work in Los Angeles, but available to travel worldwide and looking forward to working with you soon!
I care about delivering the best service and I start by personally responding to all emails within 24 hours or less!
Signature Dog Portrait sessions are the go-to for the average client. Please get in touch with me for a Day In The Life session to understand your vision for it. All Day In The Life sessions include a 24"x36" metal print or fine art laminated gallery wrap canvas.